The Portland Film Festival is excited to host and sponsor a Portland Watch Party of the 2016 Independent Film Spirit Awards on February 27th at 2pm.
The Spirit Awards, founded in 1984, are awards dedicated to independent filmmakers. The Portland Film Festival, Portland's largest independent film festival, is hosting the event to promote and encourage more support for indie filmmakers. In 2015, the festival hosted over 400 visiting filmmakers representing the 226 films screened as well as over 1200 industry members during the festival.
Additional sponsors include SAG AFTRA Portland, OMPA and Oregon Film.
The Portland watch party will be held at Romtom on East Burnside on Saturday, February 27th. Come walk the red carpet, snap your picture, play bingo, network with the Portland film community and watch the awards as they unfold. The hosts for the awards are Kate McKinnon and Kumail Nanjiani.
KATE MCKINNON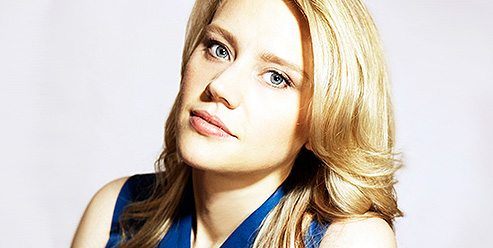 YOU KNOW HER FROM: The current season of Saturday Night Live on NBC. Since joining SNL in 2012, Kate has quickly become one of the show's most valuable players, showcasing a tremendous performing range with her anarchic impression of Hillary Clinton and characters such as amateur art restorer Cecilia Giminez and hapless Russian meteorite magnet Olga Poylatsky.
YOU WILL KNOW HER FROM: Paul Feig's upcoming all-female Ghostbusters reboot which will be exploding the pop culture industrial complex later this year. She'll also be appearing in Jared Hess's upcoming caper comedy Masterminds and as a voice in—what else?—the animated Angry Birds movie.
EVIDENCE SUBMITTED AS PROOF OF AWESOMENESS: SNL's "Close Encounter" sketch from December, in which Kate played the unluckiest member of trio of yokels being debriefed by the CIA following an alien abduction. Our favorite part? Scene costar Ryan Gosling nearly imploding from suppressed laughter.
KUMAIL NANJIANI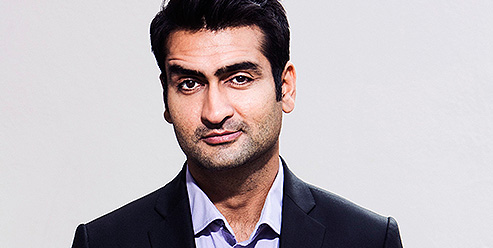 YOU KNOW HIM FROM: Any one of a number of comedy projects, including HBO's Silicon Valley, IFC's Portlandia and the feature films Sex Tape and Hot Tub Time Machine 2. An accomplished standup comedian, Kumail is also executive producer and co-host of Comedy Central's The Meltdown with Jonah and Kumail.
YOU WILL KNOW HIM FROM: The upcoming feature comedy The Big Stick, co-written by Kumail and his wife, comedian Emily Gordon, and directed by Wet Hot American Summer's Michael Showalter. He'll also appear in Fox's upcoming re-launch of The X-Files—a gig Kumail landed off the popularity of his X-Files fan podcast, The X-Files Files.
EVIDENCE SUBMITTED AS PROOF OF AWESOMENESS: This scene from the first season of IFC's Portlandia, wherein Kumail's nightmare telecom salespersontrolls Fred and Carrie with an unreasonable list of options and add-ons. Oozing rank passive-aggressiveness from the odious armor of his goldenrod polo, Kumail's "helpful" wireless rep is a pitch-perfect satire of customer service at its most toxic.
Come and network with the Portland film community and watch the Spirit Awards. Attendance is free and the fun is guaranteed.
Comments
comments