Our annual Volunteer Faire will be held on May 19th at Pro Photo Supply Event Center. Learn more about the film festival and meet the people and volunteers that make our festival one of the best in world according to MovieMaker Magazine.
Although the festival will be held August 29th through September 5th, there are plenty of events leading up to our August kick-off that need volunteers. Come this Thursday, May 19th, between 5:30 and 8:30pm to learn more. All are welcome to meet the team, grab some snacks, drinks and network with other film lovers.
Sign up now:
Facebook or Meetup or Eventbrite.
The Details:
Many hands make light work: we've broken projects down into clearly defined, manageable tasks so no one gets overloaded. Bring a pal! Whether you want to work before or during the festival, we can use your help. Each team of the festival will have a table with information about open positions and more:
Volunteer team
Social media
Media (Film & video)
Conference and workshops
Hospitality
Merchandise
Traffic
Education
Art Team
Development
Communications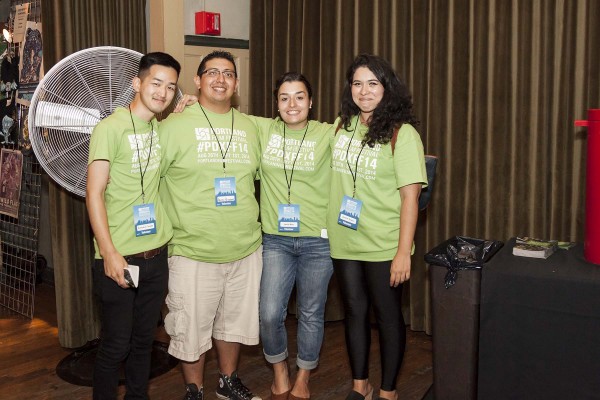 Upcoming Festival Events & Volunteer Opportunities
Besides our annual festival in August/September, we get out to other community events during the summer. Join in, volunter and have some fun!
Portland Business Meet & Greet, May 22nd, 2:30-5:30pm

Laurelhurst General Meeting, May 31st, 7-9pm

Starlight Parade walk, June 4th 8:30-11pm

Junior Parade walk, June 8th, 1-2pm

Festival Birthday party, June 11th, 5:30pm-midnight

Portland Pride Festival at Tom McCall Waterfront Park, June 18 & 19, noon to 6pm

Portland Pride Parade, June 19th, 11am to 1pm

Last Thursday Booth, June 30, 6-9pm

Last Thursday Booth, July 28, 6-9pm

Bridge Pedal Booth, August 14, 7am-2pm

Last Thursday Booth, August 25, 6-9pm

MusicFestNW – August 27-28th, noon to 8pm

Portland Film Festival, August 29th to September 5th, 10am-midnight, many shifts available
About Portland Film Festival:
Portland Film Festival is a 501(c)3 non-profit organization dedicated to nurturing filmmakers and audiences, and to celebrating the power of a good story. The festival focuses on the people, ideas, technology, skills, and artistry behind filmmaking and provides both entertaining and educational opportunities to the public.
Contact us:
Thanks for taking the time to read this—See you Thursday! Can't make the event? Email jobs you are interested in to: april (at) portlandfilm.org or dirks (at) portlandfilm.org
Sign up now:
Facebook or Meetup or Eventbrite.
Comments
comments