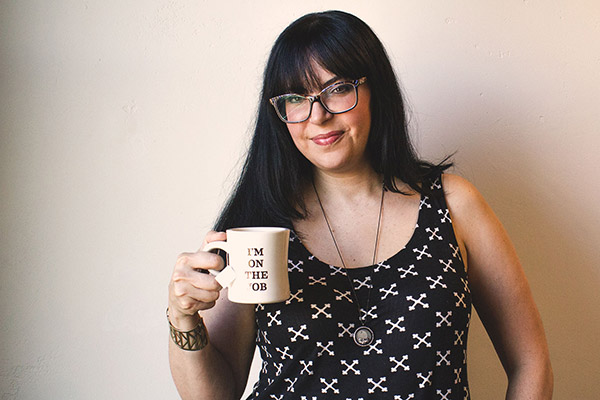 Alicia J. Rose relocated to Portland over 20 years ago. She was a founding booker at the Doug Fir venue and built a robust professional portfolio, ranging from marketing/promotions, to portrait photography, to directing music videos for the likes of Cake and Mastodon. Alongside these experiences, she steadily pieced together plans for her first web series: The Benefits of Gusbandry.

It isn't surprising if the title sounds familiar. It was important for Alicia and her co-writer, Courtenay Hameister, to engage the Portland community for their passion project. The Benefits of Gusbandry was crowd-funded and starred Portland-cast actors, so it was a natural platform for her to premier her pilot episode at a local festival that reached the everyman and placed equal importance on all filmmakers through submission-based selection.
For Alicia, the Portland Film Festival was pivotal for this major project. The festival was a powerful baseline to launch and gain notoriety that spurred things nationally. She believes the rest of the country is looking more to Portland as a place for creatives to work and think together while supporting and delighting in quality of life. She's proud to see the city evolve as an independent hub.
Alicia had just come back from the Nashville Film Festival when we reconnected with her this spring, still riding a large wave of featuring and promoting her webisodic. Her cast and crew recently wrapped filming for the full first season. The Benefits of Gusbandry is a nominee for "Best Local Web Series" & "Best Filmmaker" in Willamette Weekly's 2016 Best of Portland Readers Poll. Additionally, The NY Times praised the season finale, calling it a "delirious masterpiece", and the series attained a slot on Entertainment Weekly's "Must List" in May!
Portland Film Festival highlights creators from around the world. Alicia will be in attendance at this year's festival in a new workshop focusing on web series production and development.
By purchasing passes and tickets to festival events, sponsorships and donations to the Portland Film Festival, you contribute to creators like Alicia. The festival helps innovative creators in the film industry and our community showcase their work in our beautiful city! We're excited to have new and returning filmmakers bring their vibrant voice once again this year! 
Comments
comments